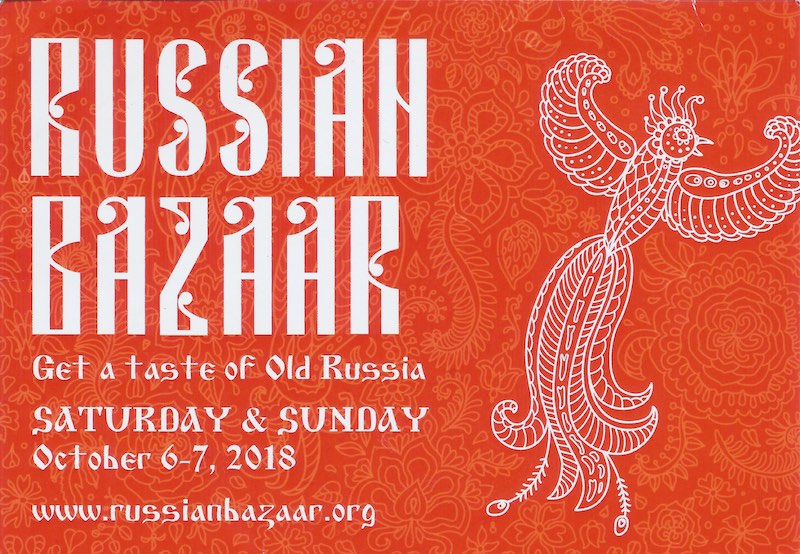 Благодарственное письмо отца Виктора Потапова, настоятеля Свято Иоанно-Предтеченского храма в г. Вашингтоне.
Милые матрешки!
От имени духовенства нашего собора и всех наших прихожан выражаю вам сердечную благодарность за ваши чудесные выступления на недавнем двухдневном базаре. Это мероприятие войдет в историю нашего прихода и русской общины Вашингтона как самый лучший. Все было прекрасно организовано и царила дружная атмосфера. Ваша заслуга — огромна! Желаю вам в предстоящем году творческих успехов и помощи Божией во всем.
Любящий вас,
о. Виктор
My dear Matrioshki!
On behalf of the clergy and all the parishioners of our cathedral I want to express to you my heartfelt gratitude for your wonderful performances at our recent Russian Bazaar 2018. This event will go down in the history of our parish and the Russian community of Washington as the best one to date. Everything was well organized and all of our guests felt a warm spirit of friendship. Much of this was thanks to you all. I pray that God grant you His blessings in all your endeavors and creative inspiration in the year to come.
Love you all!
Fr. Victor